View all posts
Tips for Saving and Paying for College Tuition
07/08/2020
By: OFBC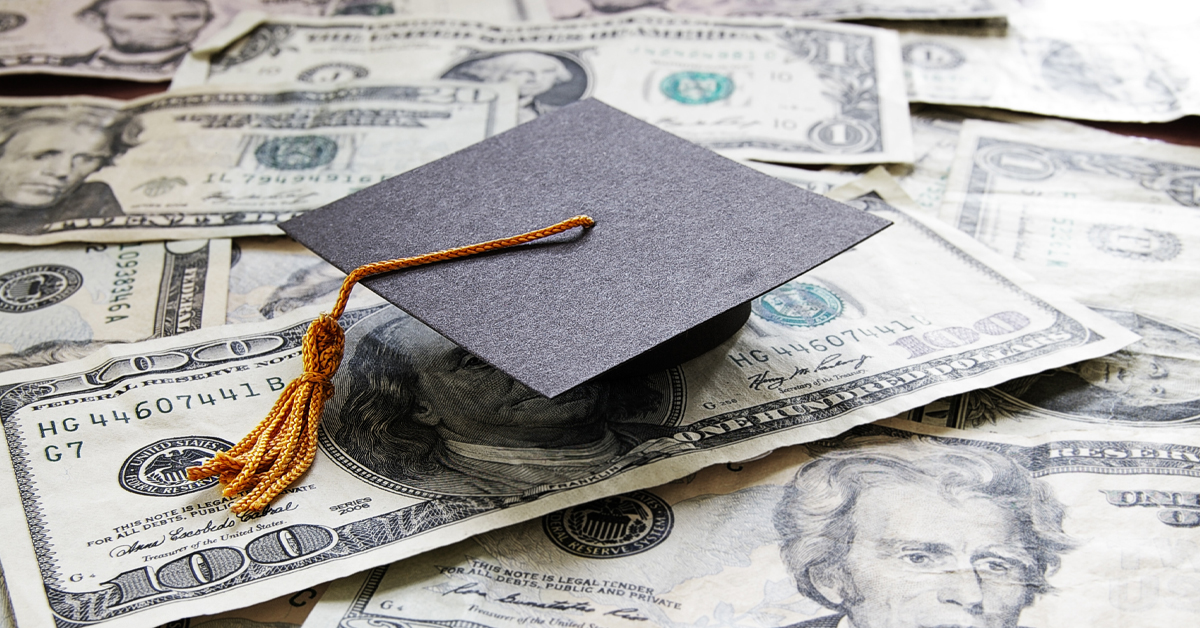 The cost of going to college keeps going up. In fact, sometimes it may seem like getting a degree is unaffordable. However, there are many ways to help make college more affordable for you, your family members, or your children. Here are a few tips and tricks.
Start Saving as Early as Possible
It is best to start saving for college as early as possible for your child's education. You could choose to put money away in a savings account early on. However, some savings accounts are specifically designed for college savings and provide a higher return than a traditional savings account.
529 Plans
Named after the tax code that created them, 529 plans are tax-free qualified tuition programs. You can contribute up to $15,000 per child a year before having to pay a "gift tax." There are two options for a 529 account:
529 Education Savings Account. The money that you put into a 529 Education Savings Account will grow tax-free, and you will not be taxed when you withdraw the money for qualified educational expenses, like college tuition, room and board, fees, and textbooks. If you need to withdraw money from the account for some other reason, the earnings would be taxed, and you would pay a 10% penalty.
529 Prepaid Tuition Plan. With this plan, you can purchase credits toward college tuition and fees for a select list of schools, usually state or public universities, at today's rates. Room and board costs are not covered. If your child decides on a college not covered under this plan, your contributions are refunded with a small amount of interest.
Always File the FAFSA
Many families skip filling out the FAFSA form when their child is applying to schools because they think their income is too high to qualify for financial aid. However, it is worth the time to complete the form because there is always the chance that your student may qualify for some type of grant money, which does not need to be paid back. The school to which you are applying also uses the information from the FAFSA to create your college tuition package, which could mean some financial breaks.
While some students may not qualify for any grants or college tuition reductions, filing the FAFSA opens the door to student and parent loans offered by the federal government. These loans usually have lower interest rates and favorable repayment terms that can help lessen debt after graduation, because some may subsidize interest while the student is in school. These loans include:
Stafford
Perkins
PLUS Loans
Compare Your Loan Options
Banks offer various private education loan options to students and parents. Students seeking a private loan may need a co-signer, a good credit score, and proof they can repay the loan. Parents seeking a private education loan should also have a good credit score and the means to repay the loan.
While we do not offer education loans, we do offer other loan options that parents can consider to help with financing their student's education:
Personal Loans - We offer competitive rates for personal loans that can be used for college tuition and education expenses. Loan repayment terms are customized to fit your budget.
Home Equity Line of Credit - A HELOC is a secured loan where you borrow against the equity in your home. Unlike a home equity loan where you receive a lump sum, a HELOC is more suited for long-term, ongoing expenses like college tuition. It works like a credit card, where you have a set limit of money that you can withdraw from as you need it for a certain length of time. Once the draw period ends, the repayment period begins.
Mortgage Refinance - If you have a mortgage with a high-interest rate, you could refinance it at a lower rate, which will lower your monthly payments and free-up money for college tuition and other expenses.
The idea of paying for college tuition can be scary. But remember, we are here to help you find the right financing if you should require a loan.