View all posts
Why Safe Deposit Boxes Have an Upper Hand on Home Safe Storage
12/07/2020
By: OFBC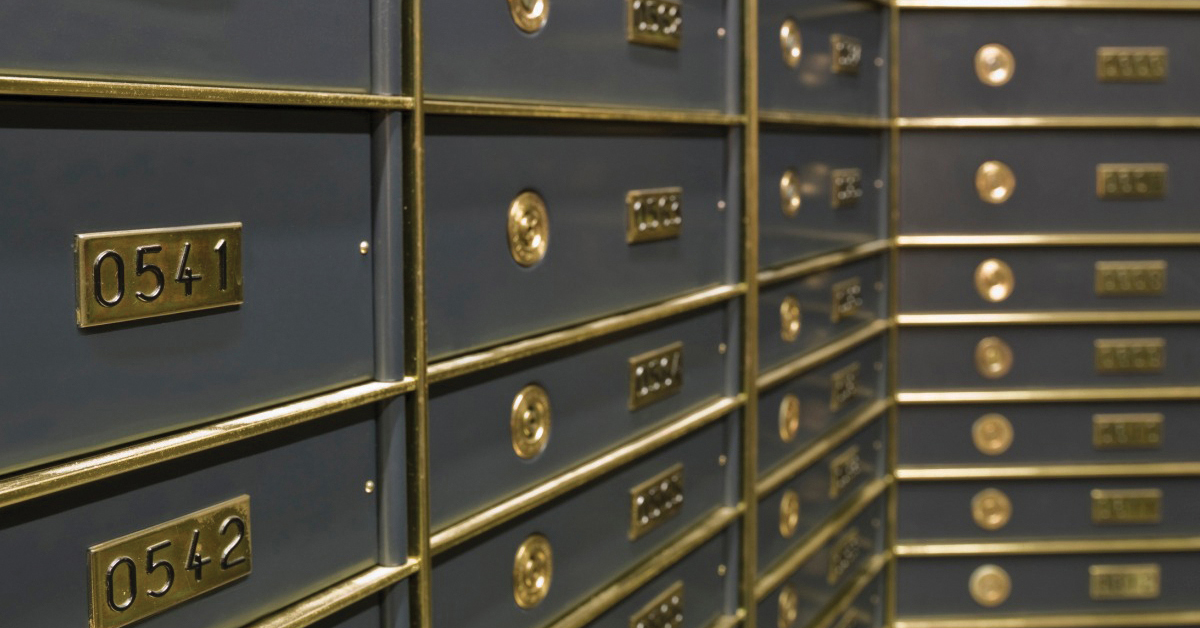 Did you know that home burglaries are highest during the summer months, but they spike around the holidays, too? In addition, most home burglaries take place during daylight hours while homeowners are away at work!
If you want to ensure your valuables stay safe, consider an Old Fort Bank safe deposit box rather than a home safe. While safe deposit boxes are not as popular as they once were, they still have unrivaled advantages to their competitors.
Here are a few advantages to safe deposit boxes, and things to consider for storing your valuables, no matter where that may be:
The best items to store in your bank's safe deposit box are originals of important documents, such as: birth, marriage, divorce or death certificates; deeds; titles; or stock/savings bond certificates. Also consider storing original copies of sentimental family photos, and heirloom jewelry. By storing these items in your safe deposit box you are ensuring they are protected, and making it easy for your family to find and access these items if you are not able to do so yourself.
Your hard-earned cash is best stored in your bank's deposit account, such as a checking or savings account or a CD, rather than in a home safe. Money that isn't in a deposit account isn't protected by FDIC insurance, so if it's stolen or lost in a natural disaster, it can't be replaced. Plus, keeping your funds in a deposit account ensures that they are earning interest on your behalf.
Your home safe shouldn't be used as a true replacement for a bank's safe deposit box. During a robbery, it would be much easier for a burglar to break into your home and open a safe, or even steal the entire safe, than it would for them to get inside a safe deposit box at your bank.
Items stored in a home safe aren't protected from natural disasters, such as floods or fires. By keeping important original paperwork off site, you can rest assured that you will be able to access them, and they won't be destroyed. If you do store items in a home safe, consider taking precautions, like storing paper documents and flash drives in water-safe plastic bags or storage containers, that can be opened and resealed to prevent against water damage.
Be careful of who you allow to access your safe deposit box. The bank is not liable for anything that may have been removed without your permission, by people you have authorized to access the box. One way to do so is to have a designated power of attorney handle your financial affairs, and advise them on who has permission to view the contents of your box, in the event that you are disabled or no longer able to do so yourself.
Old Fort Bank offers safe deposit boxes at nine of its local financial centers. Investing in one is a cost-effective way to keep your valuables safe and private, and to rest assured that they will not be lost in a natural disaster or home burglary.
Contact us today to inquire about box rates and rental terms!
*Safe deposit boxese are not FDIC insured.